Michelle Hammenfeldt
Michelle Hammenfeldt
Laurie Wilson lives on the ground floor of a blue building in San Francisco. Her home is a labyrinth. She lives in cramped conditions but she has two cats, and a big climbing tree in the TV room. She has a spoon collection on the wall. She keeps all her sweets in a kitchen drawer. There are a lot of sweets. A drawer containing nothing but chocolate. It says "Yummy" on the drawer.

She has 49 different body lotions in her home. Spread out all over the place, but also gathered on a shelf above the bath. Three by her bed. Two in the kitchen. Two in the living room. One by the toilet. One inside the outer door. One outside.

I have never met Laurie Wilson, but I rented her flat with the cats in it for three weeks. It all resulted in a book. With text and illustrations.
Yummy, 2009
Colored pencils
Year of birth 1984 Place of birth Solna, Sweden
michellehammenfeldt@gmail.com
www.michellehammenfeldt.com
+ 46 (0) 739 311 031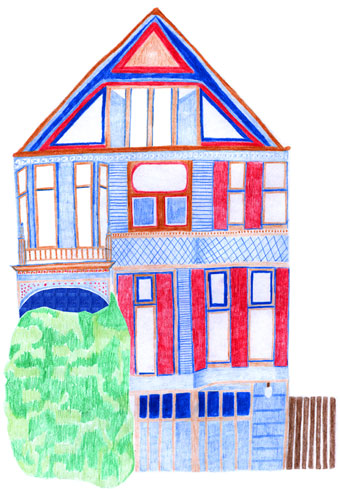 Laurie Wilson's house, 2009
Colored pencils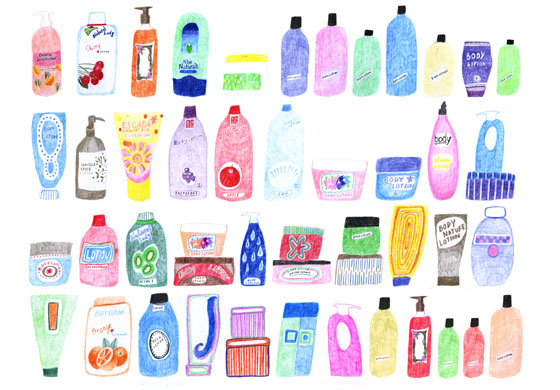 Body Lotions, 2009
Colored pencils