Oona Linke
Oona Linke
You are not always what you have been

At a time when people define themselves with the aid of objects, the things we surround ourselves with can often say more about us than we manage to do ourselves. As I see it, we extend our existence to include "dead things", which come to life through us. Through that transformation, the ones in my work can also die.

In You are not always what you have been one encounters a store that includes a number of "banished" objects. The store symbolizes a kind of borderland – a gathering point for things that carry memories and history from which we cannot escape. They end up in the store, the idea maybe being that we will deal with them later. Like a kind of attempt to freeze time.

But something weird has happened to the things in my store. They have taken their fate into their own hands and have started to degenerate.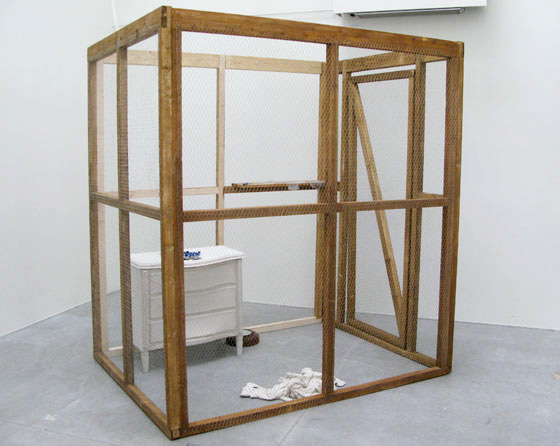 Du är inte alltid vad du varit, 2009
Year of birth 1984 Place of birth Stockholm, Sweden
oonalinke@gmail.com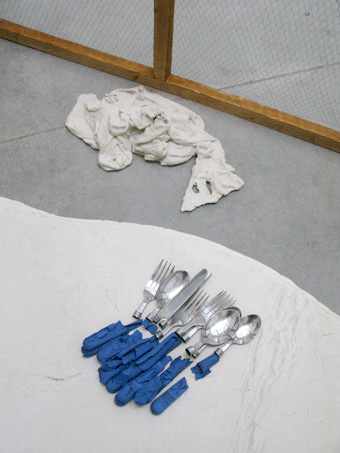 Du är inte alltid vad du varit, 2009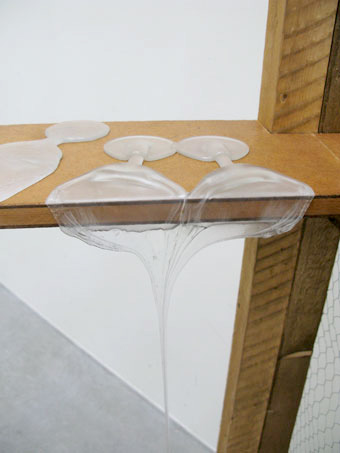 Du är inte alltid vad du varit, 2009