Martijn van den Bosch
Martijn van den Bosch
I Copy, I Copy, I Copy,

"I Copy" is a project about copies and mutations in design. It is research in trying to find creative ways of copying and the gaps in-between designed objects. It is also a reflection on today's trends in designing. The project consists of five experiments, from computer animations to full-scale prototypes. One interesting result for example, is a set of chairs created by copying Marcel Breuer's "Wassily" and then copying my own copy and so on.

I earned a Bachelor of Arts degree at the Rietveld Academie in Amsterdam. I tend to research and define systems to design within. This often leads to a family of objects rather than a single piece of work. The objects are interrelated and together, form a concept.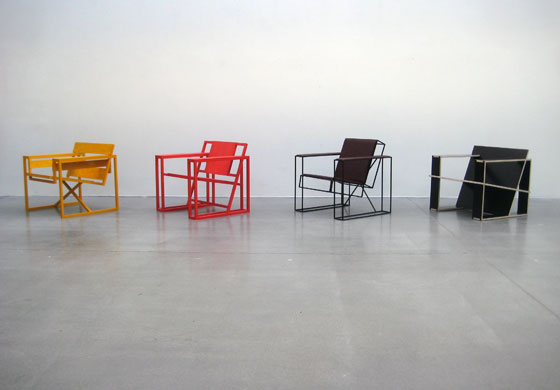 I copy, I copy, I copy, 2009
Mixed media
Year of birth 1975 Place of birth San Donato Milanese, Italy
info@mvdb.se
www.mvdb.se
+ 46 (0) 70 721 02 33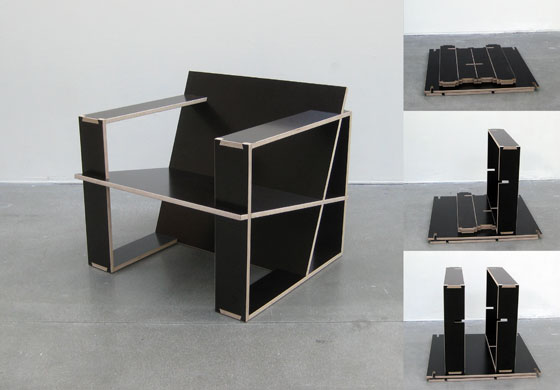 I copy, I copy, I copy, 2009
Concrete plywood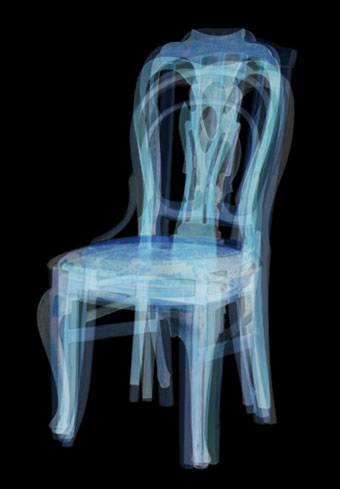 Phantom of the average, 2009
Computer
Beauty of uselessness, 2009
Computer
The Transvestites, 2009
Computer