Frida-Li Lövgren
Frida-Li Lövgren
"The desire to play returns to destroy the hierarchical society which banished it. It becomes the motor of a new type of society based on real participation." [1]

With sculptures, objects and costumes I construct situations – apparently trivial, pointless activities – in which the participants interact around a physical object and are allowed to enter into various roles. The situations are reminiscent of children's games, everyday activities and sport, but without a physical or meaningful goal.

In this project a group of participants acts around a parachute-like object made using a traditional quilting technique involving 45-degree rhombuses.

"With attractive ease as the most natural thing in the world, our common desire for autonomy will bring us together to stop paying, working, following orders, giving up what we want, growing old, feeling shame or familiarity with fear. We will act instead on the pulse of pleasure, and live in love and creativity." [2]

[1] Raoul Vaneigem, The Revolution of Everyday Life (Rebel Press, 2001).
[2] Raoul Vaneigem, The Book of Pleasures (Pending Press, 1983).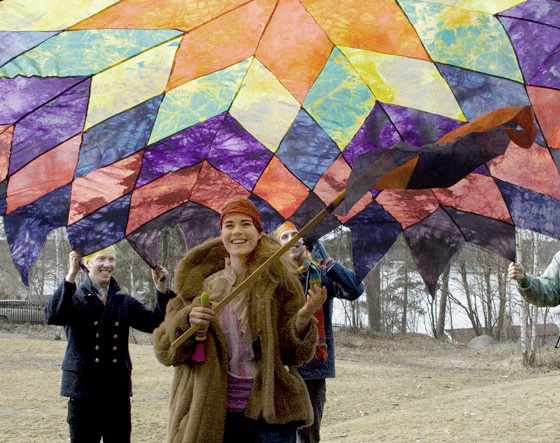 Photo: Stefan Engblom och Sebastian Wadsted
Year of birth 1985 Place of birth Stockholm, Sweden
info@fridalilovgren.com
www.fridalilovgren.com
+ 46 (0) 73 781 19 65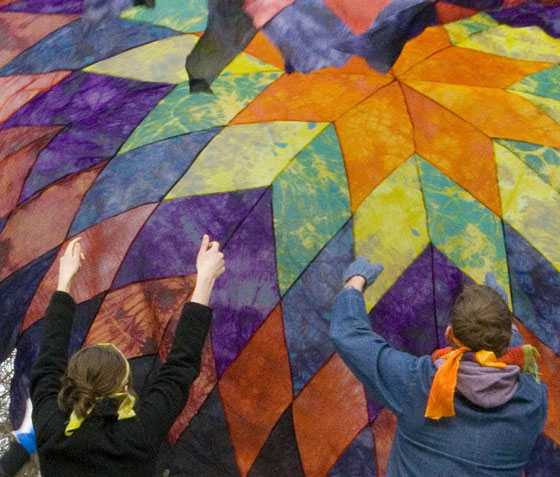 Photo: Stefan Engblom och Sebastian Wadsted
Photo: Stefan Engblom och Sebastian Wadsted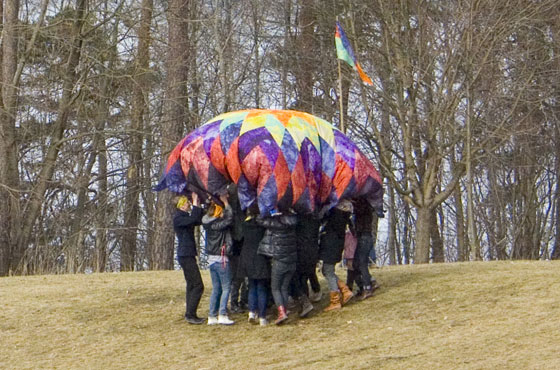 Photo: Stefan Engblom och Sebastian Wadsted