Anders Johnsson
Anders Johnsson
Large quantities of material resources are currently lost when they are classified as waste and rejected. It is easy to moan about the quantity of material that is thrown away, but harder to do something more with it than burning it. With our approach – i.e. that of the designer – we have investigated the possibilities of waste material. An introductory study trip to twenty or so furniture producers in Småland gave us a good idea of the waste material produced.

Veneer waste is a particularly valuable waste material. At the same time it has a low energy value when burnt. In our seating furniture we have converted the disadvantage of the small format of veneer-waste slivers into a constructive advantage that has facilitated the double-curved surface. The variety of veneer in terms of wood type and format creates new design opportunities, and each individual piece of furniture is at the same time unique.

This is a degree project by Anders Johnsson and Petter Thörne.
Mold, 2009
Photo: Sandra Tysk
Year of birth 1982 Place of birth Stockholm, Sweden
info@andersjohnsson.se
www.andersjohnsson.se
+ 46 (0) 702 767 801

Mold, 2009
Photo: Sandra Tysk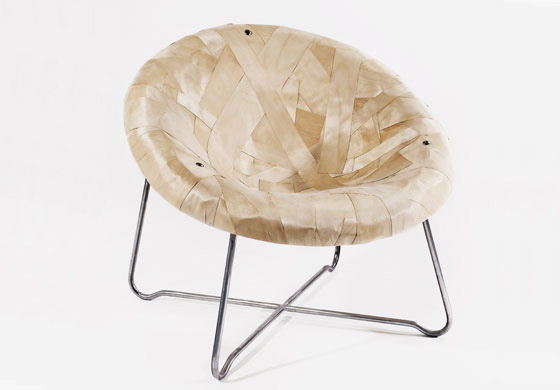 Mold, 2009
Photo: Sandra Tysk
Mold, 2009
Photo: Sandra Tysk
Veneer waste, 2009